GDS Manager – Your Facility Management Solution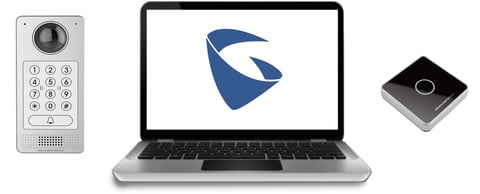 The GDS series of Facility Access Devices has become a go-to choice for businesses, offices, residential buildings, industrial locations and warehouses looking to protect, manage, restrict and track access to their facilities. One of the best aspects of Grandstreams GDS series is the free management platform which includes, GDS Manager.
GDS Manager offers a complete facility and human resources management platform that allows administrators to provide customized access to employees and guests, track check-in and check-out times, access detailed reports, view real-time video/audio feeds and more. It also provides a centralised platform that can manage and provide reports from GDS series devices, including the USB RFID Card Reader, in multiple physical locations.
What can the GDS Manager do for your business? 
Attendance Management 
Set specific shift, flex-time, holiday, and overtime rules either to allow or restrict access. Statistics are noted in reports generated by GDS Manager.
Activity Reports
With a built-in SMTP server, reports can be automatically generated and emailed out by GDS Manager. Users can customize when the reports are sent and whom they are sent to.
Real-Time Video
View live video feeds to respond accordingly to real-time events
Download the Grandstream guide to learn more about GDS Manager and what it can do for you.